Each Holiday I try to do a photo shoot with my kids. Sophia and Ryan are always willing participants too! I like to do these sessions with them when I can because it is such a good way to stretch my creativity. Also this helps me prepare in case I decide to do mini sessions surrounding the theme. The more difficult part is deciding whether or not to plan and advertise things like this to the public because the weather is really a huge factor in my plans. My kids are usually my models for things like this so that is why you see so many pictures of Sophia and Ryan. I like to try new spots out for different holidays. Last year for Easter, I just took a quick snapshot of my kids in the backyard with their Easter baskets but this year I really wanted a challenge. As a children and family photographer, I will scout out places almost weekly to check on how things look. Here is the Easter image that I took last year of my children...they were so tiny!
This year on Easter I tried something more artistic. I had trouble with the colors when I was editing but overall I feel like the pictures look more professional compared to the year before and that is always the goal! I love the spring time vibe these images portray as well!
This is basically a summary of their relationship. ha!
Later that night the kids opened baskets and dyed eggs. Use the arrows to view!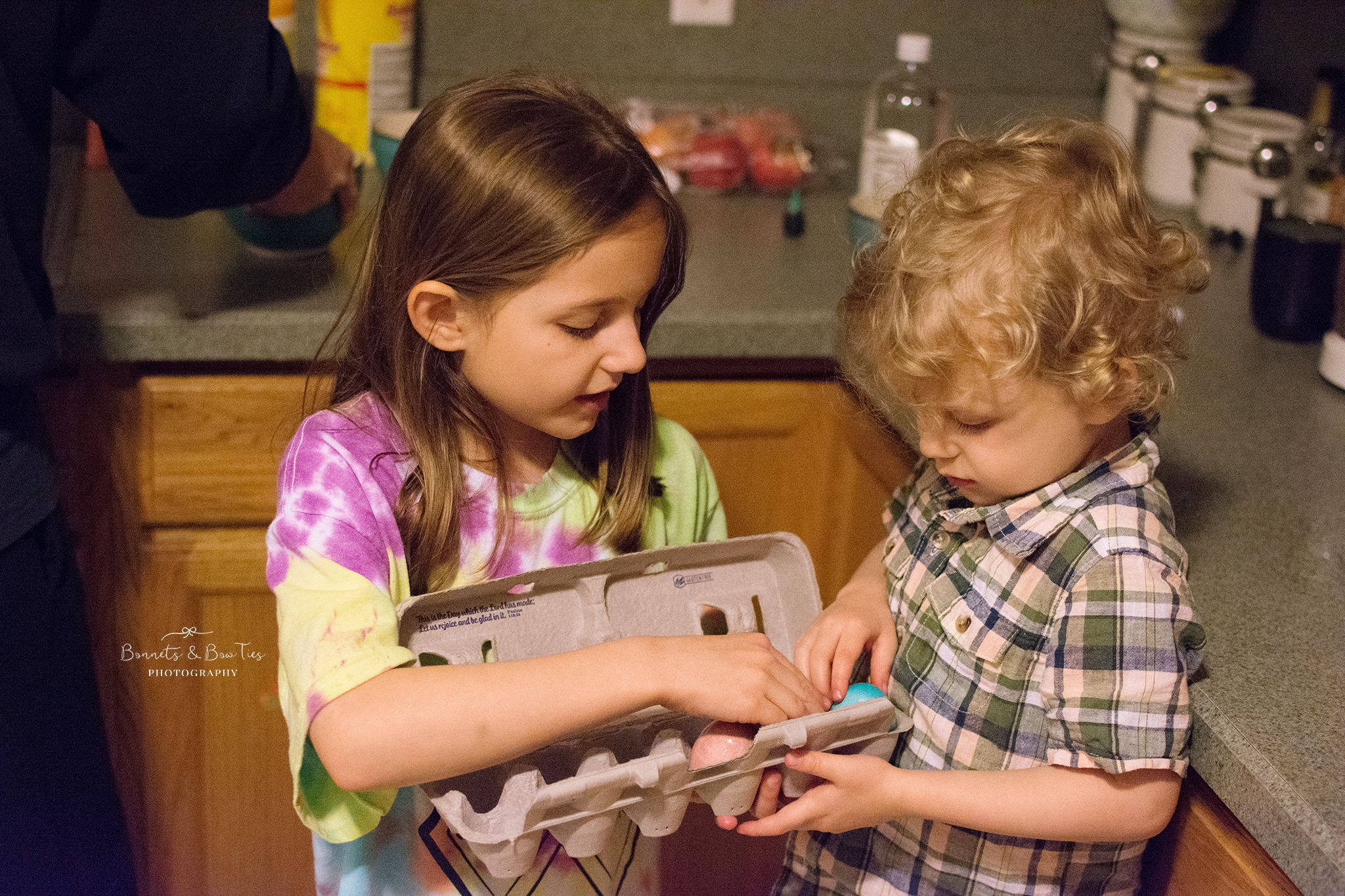 Well thank you for checking out this newest post!! I enjoy sharing my images from time to time as you can see! I will be posting information soon about cherry blossom sessions.
If you or someone you know is looking for a photographer, I can be contacted HERE or at bonnetsandbowtiesphotography@hotmail.com
You can also view up to date posts on my FACEBOOK page!
*Angela is a natural light photographer who specializes in babies, children and family photography in York and Lancaster